New Castle Auditorium (NCA) is air conditioned main auditorium with seating capacity of 450 people with separate dining hall and kitchen facilities. NCA is located in the heart of Calicut city, less than 1.5 KM away from Railway Station.

Your special day will be an elegant, worry free and comfortable experience and allow us to assist you as you plan the momentous occasion with us. Playing the perfect host is a charm we have perfected in these years. The convenient location makes the ideal venue for gathering of any type, formal or informal. It leads brilliance to your occasion and elegance to your effort. And as the saying goes good beginning leads to good end.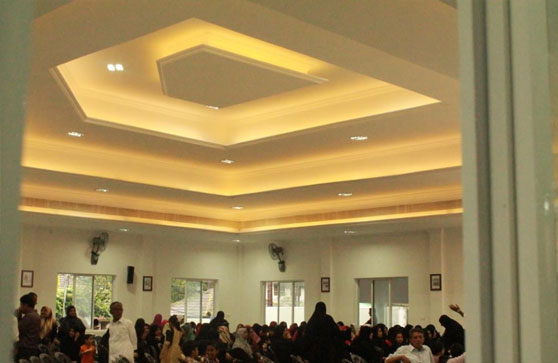 Wedding stage decorations is an important aspect in the entire celebrations of marriage ceremony.Our stage is ideally crafted to the standard to match with your unique taste and theme in stage decoration styles which adds that special royal touch to your big day.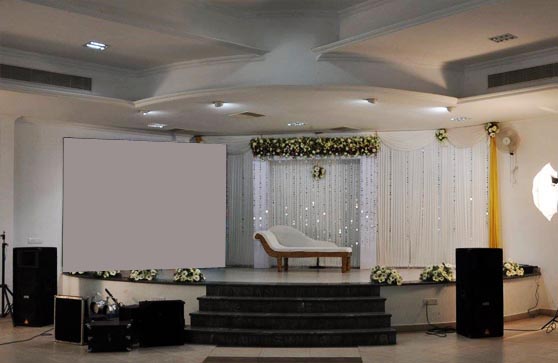 Whatever your choice to serve meal to your guest - be it plated ,buffet, traditional style, or passed mini bites - our pillar less Reception cum Dining Hall can be designed to fix with your choices of style such as buffet arrangements or fully sitting and serving for a great culinary experiance to your guests.
This area can accommodate up to 100 tables with the seating capacity up to 400 peoples in a traditional style setup.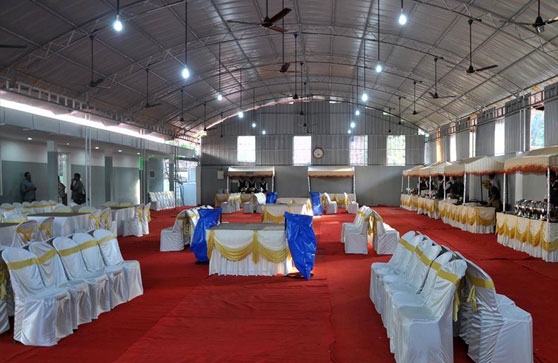 Paved parking spaces are available inside the facility. Parking assistance services are also provided..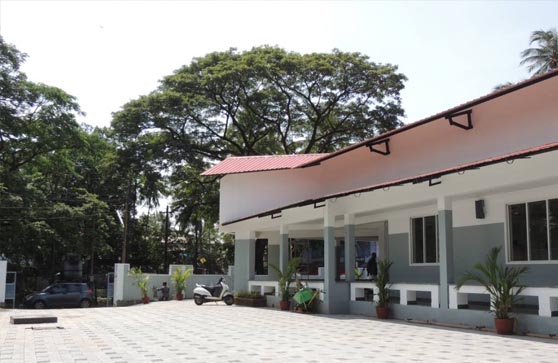 Kitchen Facilities include Cookware and serve wares for in-house food preparation or catering service providers. Store rooms are alos avaliable
//Sidebar Text